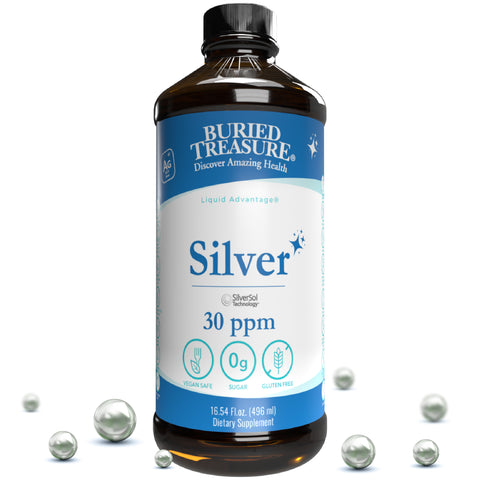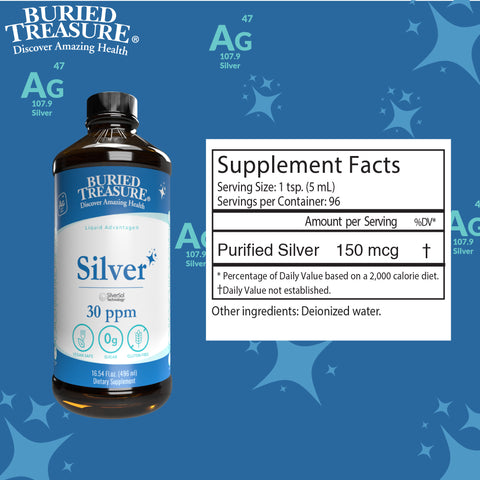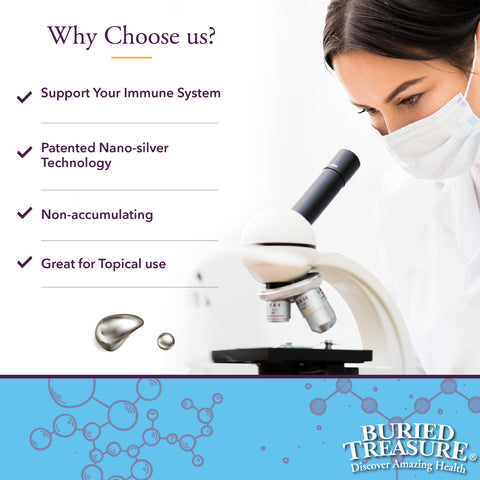 Buried Treasure Liquid Nutrients
Buried Treasure Silver 30ppm, 16.54 fl oz, 96 servings
What It Is
Introducing Buried Treasure Silver 30 ppm. This liquid supplement contains 150 mcg of purified silver per serving using nano particle technology.
Contained in a convenient 16 oz bottle, offering a total of 96 servings, it's a way to add to your daily routine.
How To Use
DIRECTIONS: SHAKE WELL BEFORE EACH USE. REFRIGERATE AFTER OPENING. BEST IF USED WITHIN 45 DAYS FROM OPENING. Serving suggestions: Drink it straight, mix with cold water, mix with ice tea or in a smoothie. Adults should take 1 teaspoon daily. Do not take on an empty stomach. Caution: Pregnant and nursing women should check dosage with their healthcare professional. Keep out of reach of children.
Supplement Facts
Other Ingredients: deionized water.