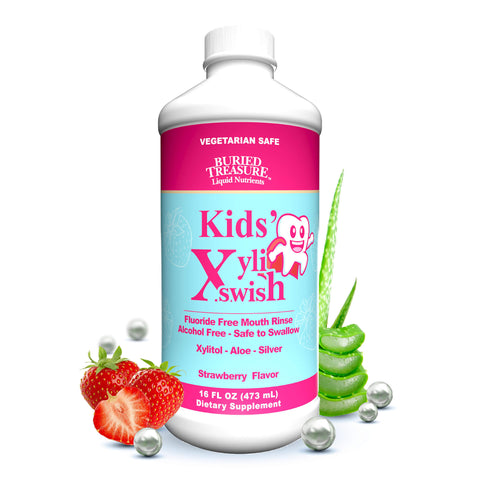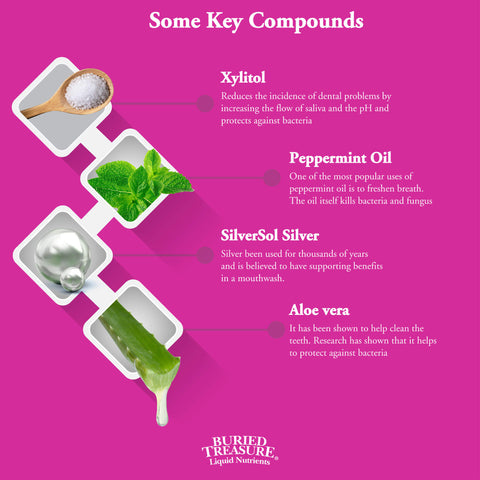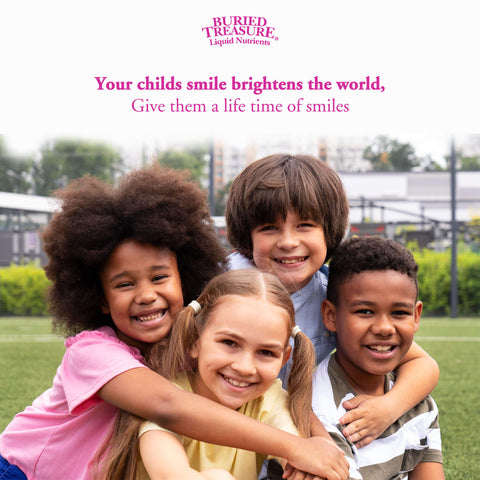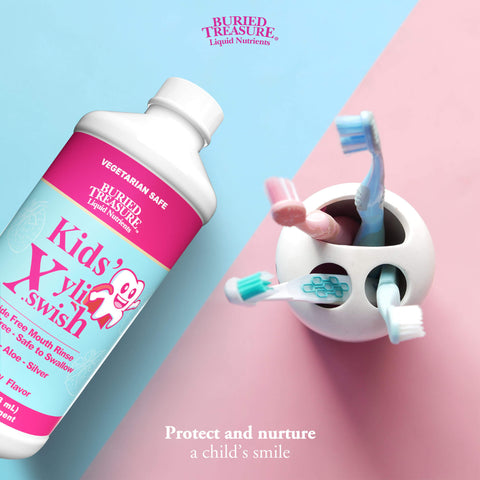 Buried Treasure Liquid Nutrients
Kids' XyliSwish All Natural Mouth Rinse Strawberry Flavor - 48 servings
What It Is
Introducing our Kids' Mouth Rinse – an oral care solution designed with simplicity in mind. Formulated with a blend of Xylitol, Aloe Vera, and Purified Silver (non-accumulative), our product is without the unnecessary additives. Our mouth rinse starts with Xylitol, a naturally occurring sweetener.
Next, we incorporate Aloe Vera, a plant with well-known soothing properties. In the context of oral care, Aloe Vera can provide a comforting sensation to the mouth. Lastly, our formula features Purified Silver.
Our Mouth Rinse is an option for those seeking a simple oral care solution. It contains zero calories, carbohydrates, and sugars, aligning with health-conscious lifestyles.
Use our Buried Treasure Kids' Xyliswish Mouth Rinse as part of your daily routine to freshen your breath. Always remember, this product is intended to complement, not replace, regular brushing and flossing.
Please note that these statements have not been evaluated by the Food and Drug Administration. This product is not intended to diagnose, treat, cure, or prevent any disease. Always consult with your healthcare provider or dentist before making changes to your oral care routine.
How To Use
DIRECTIONS: SHAKE WELL BEFORE EACH USE. Adults and Children: Use as daily mouth rinse. Swish 2 teaspoons for 30 seconds twice a day after brushing for good oral hygiene. For better results do not dilute XyliSwish before using. Swish 10 ml for 30 seconds twice a day. Safe to swallow. As always pregnant and nursing women should check dosage with their healthcare professional. Please supervise young children.
Supplement Facts